Marriage & Relationship Coaching for Couples
If you are willing to let God do a miracle in your relationship, marriage coaching is for you.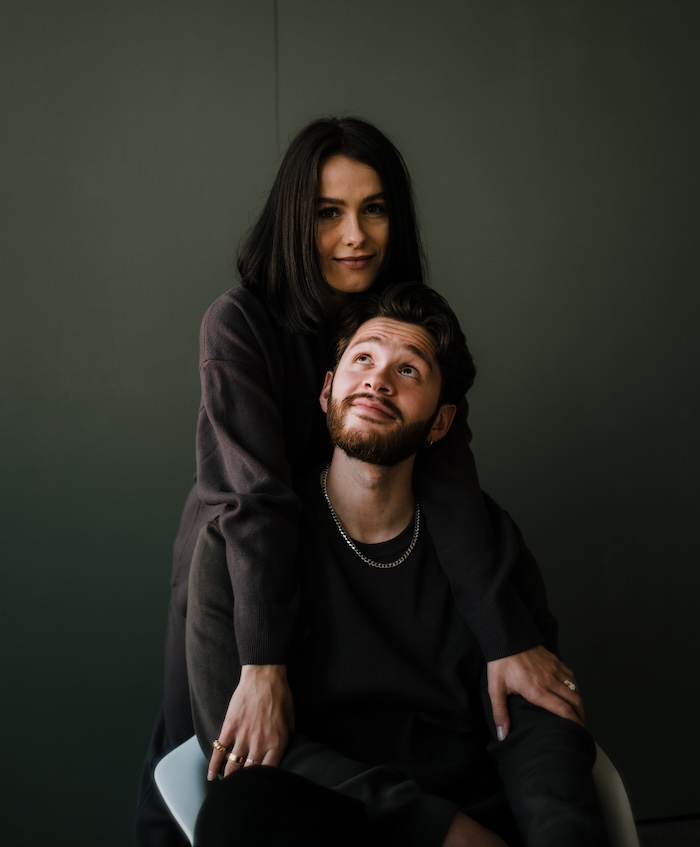 Believe for it
You can have the marriage you've always wanted.
If you're tired of getting nowhere on your own, Marriage Coaching can give you the outside perspective you need to spark change.
Stop fighting your spouse. Start fighting for your marriage.

All marriages have conflict. We coach you how to use conflict to improve your marriage and move it to the next level.

Learn to communicate in a way that actually works so you can heal.

Communication is often the number one problem in marriage. We have tools that can jumpstart your broken communication.

Break the cycle of stuckness and start doing life differently.

We want to guide you to move forward in your marriage. The marriage you always wanted can begin today.
Think About It
If nothing changes, nothing changes.
Your best efforts have taken you as far as you can go alone. The same thinking and behavior that wounded your relationship won't be the thinking and behavior that turns things around. Borrow wisdom from a redeemed couple, and learn how to change, grow, and heal together.
Real Talk

How bad does it have to get?

You don't have to hit rock bottom in your marriage to start working on it. But even if you're already at your bottom - there is hope. It's never too soon to start repairing a broken relationship.

Take the first step
Testimonials
What couples are saying
You're not the only couple who has been wounded by betrayal or infidelity. Your story doesn't have to end there. There is a path forward. We are living proof!
Couples are finding hope and freedom as they walk out their own healing journeys.
"I was nervous about our first zoom meeting but Rusty and Heather put us both at ease very quickly. We even enjoyed ourselves! They understand what we have been going through and that is exactly what we needed."

"Marriage coaching with Rusty and Heather has been so crucial in our healing process. It is so nice to walk through something like this with a couple who has been through this already. They are an inspiration and give us hope. They speak truth into us and remind us of God's power to do great things in our marriage."

"We have loved working with Rusty and Heather. They are so honest about their experience, and they make us feel less alone. They feel like close friends!"

"Rusty and Heather are awesome and have helped us tremendously. They're a great team together and have impacted our marriage by speaking truth graciously when we needed it most. Highly recommend them 10/10!"

"The marriage coaching experience with Rusty and Heather came at a perfect time in our recovery. Being able to listen to another couple that has been through what we're attempting to navigate and have them shed solid advice and guidance upon us provides the hope we need."

"Rusty & Heather speak truth into the situation because they've been there themselves and it's good to see what our marriage can become if we put in the work to move forward together. They speak to God's grace and power to know redemption in our marriage can occur as long as you believe."

"Having Rusty and Heather join us in our recovery journey has been a blessing. The coaching sessions have been both helpful and hopeful. They are gracious in their willingness to use their story to guide us with the help of God toward the healing and redemption that they experienced in their marriage."
Get Started
Taking the first step towards Marriage Coaching is easy
It's super simple. Fill out the form so we can learn more about you, and we will be in touch.
Click the button below

It takes you to a brief form where you can give us a little information about you and your marriage.

Complete the informational form

Your answers will help us as we respond to you in the next few days.

Schedule your sessions

We'll invite you to schedule your free initial session that requires no further commitment.
Two Options
Choose Your Track
We customize each session to allow for questions and discussion on specific topics that a couple is dealing with. These are the two main tracks we use in our coaching practice:
The Road to Redemption

Coaching couples through difficult marriage issues. Topics include: Repentance, Resolution, Reconciliation, and Restoration.

The Marriage You Always Wanted

Coaching couples to move together towards greater fun and intimacy in marriage. Topics include: Me Becoming We, Communication, Having Fun Together, Physical Intimacy, and Spiritual Intimacy.
All sessions are 1 hour-long Zoom calls.

Paid in full up front or $50 prior to each session.

Weekly meetings (or less frequent)

All sessions are 1 hour-long Zoom calls.

Pay per session

After the completion of your 4 sessions, you have the option of scheduling continued follow-up sessions as needed.
Sign Up + Download
Get Our Marriage Coaching Brochure 📄
Sign up for our mailing list and get our Marriage Coaching Brochure (PDF) complete with pricing and an overview of our coaching packages.
Learn how to schedule your FREE initial assessment.

Find out which coaching track is right for you.

Get helpful emails about marriage coaching.
We'll only email you about The Redeemed Marriage Podcast and ministry. No SPAM. Promise.
We can't wait to see what God does in your marriage!
We hope our story can be the "proof it's possible" for God to heal a broken marriage and put it back together - better than it was before.
Take the first step